Showcase Your Business With Professional Web Development Services
A website is essential to thriving in a business, regardless of size or niche, but more than creating just a website with user-relevant information is required. With over 1.8 billion websites available, users spend 0.05 seconds making an opinion about a website. Business owners can leverage the website development services website to create a well-designed, easy-t0-navigate website that inspires visitors to stay for a more extended period and creates interest in their offerings. As per data by Adobe, 59% of people prefer browsing beautiful and well-designed sites compared to basic ones. 
As a website significantly contributes to a business's growth, the website development sector is steadily expanding worldwide. Orion Labs' web development services are the path to go when you require a website to make people know about the goods you offer or if you require a much-needed push to enhance your business's sales. An established web development company concentrates on diverse components, including web designing, programming, publishing, content management, and database management. 
Typically, a well-established and reliable web development company offers three primary website development services, which we will discuss next.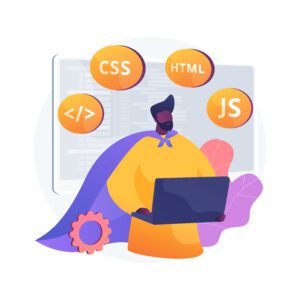 Front-end Web Development
These types of website development services focus on the look and feel of the site. Front-end programmers modify and adjust website graphics, videos, icons, logos, etc. Additionally, they ensure the website opens properly on each screen size, including laptops, tablets, and smartphones. Apart from this, front-end development included proven practices to make websites search engine friendly; therefore, most front-end programmers work on coding languages like HTML, CSS, and JavaScript. 
Back-end website development services are the foundation on which a website operates. During back-end development, programmers write suitable code that provides logic to complete a specific task or maintain the code to match further requirements. For instance, if you are operating an e-commerce business, the programmer will write codes to link your website security with the servers of digital payment platforms so that customers can make smooth transactions. Programming languages like Java, PHP, and MySQL are suitable for back-end development. Python and Golang are relatively new coding languages adopted by programmers to achieve more efficiency.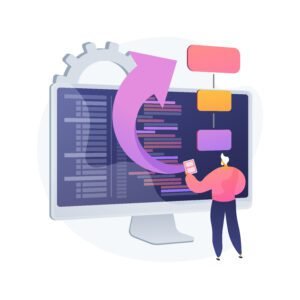 Full-Stack website development services include both front-end and back-end development of a website. Full-Stack programmers can securely manage web design, programming, interface optimization, or linking sites with external servers. Suppose you are operating a business and only have a little time to oversee the development process of your website. In that case, you can get white-label website development services to match your needs and focus on other aspects of your business. 
E-commerce website development services include implementing the build plan for the front-end and back-end of your e-commerce platform. The entire process combines the set of different product pages, shopping carts, order forms, and customer support pages. An effective e-commerce website development can be ensured with Good UI/UX, robust online security, excellent user experience, proper search engine optimization, and smooth checkout flow.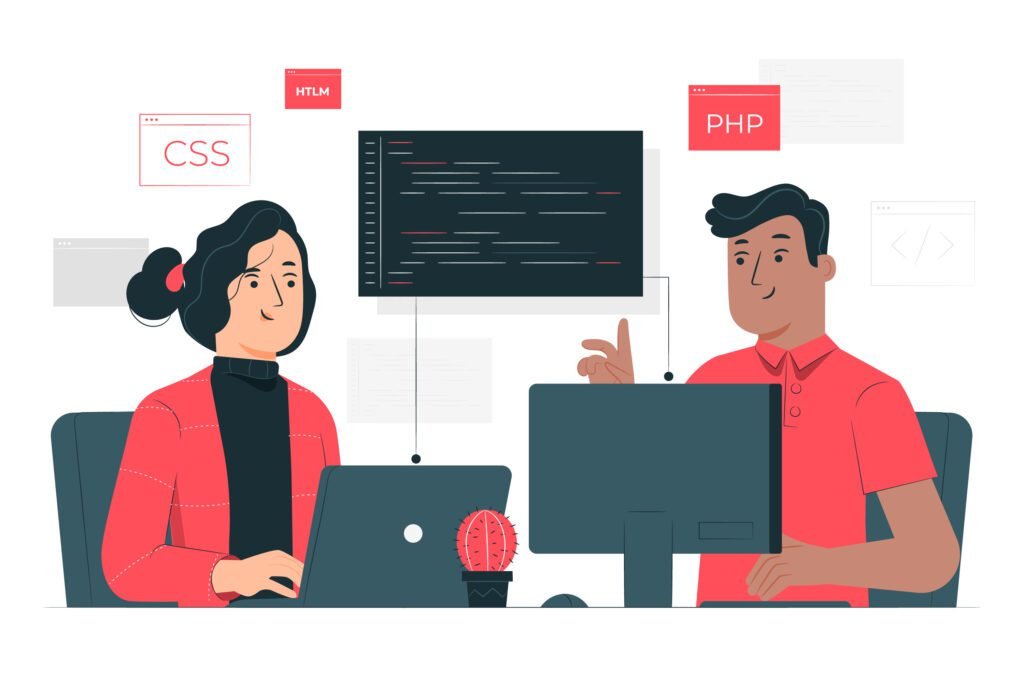 Besides claims like new alternative programming languages like Python and JavaScript have outclassed PHP, it has still managed to sustain its popularity. Around one-third of websites running worldwide are made on WordPress engine, which runs on PHP. This type of web development is highly approachable for different reasons. It is affordable, easy to manage, and requires less programming knowledge. PHP is intended to work seamlessly with the most widely used database languages like MySQL, enabling the web development process to run hassle-free despite the amount of data you manage.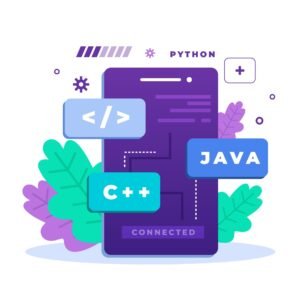 These web development services build apps and websites using dynamic and static resources. While emotional resources include JSP, classes, jars, and Servlet, on the other hand, static resources include HTML pages with graphics. The entire development process uses multiple files, packages, and links. During Java Web Development, programmers put the website on a dedicated server, and users can access the site from there. These servers are simple machines like hard disks, CPUs, or virtual servers split by the application into smaller devices.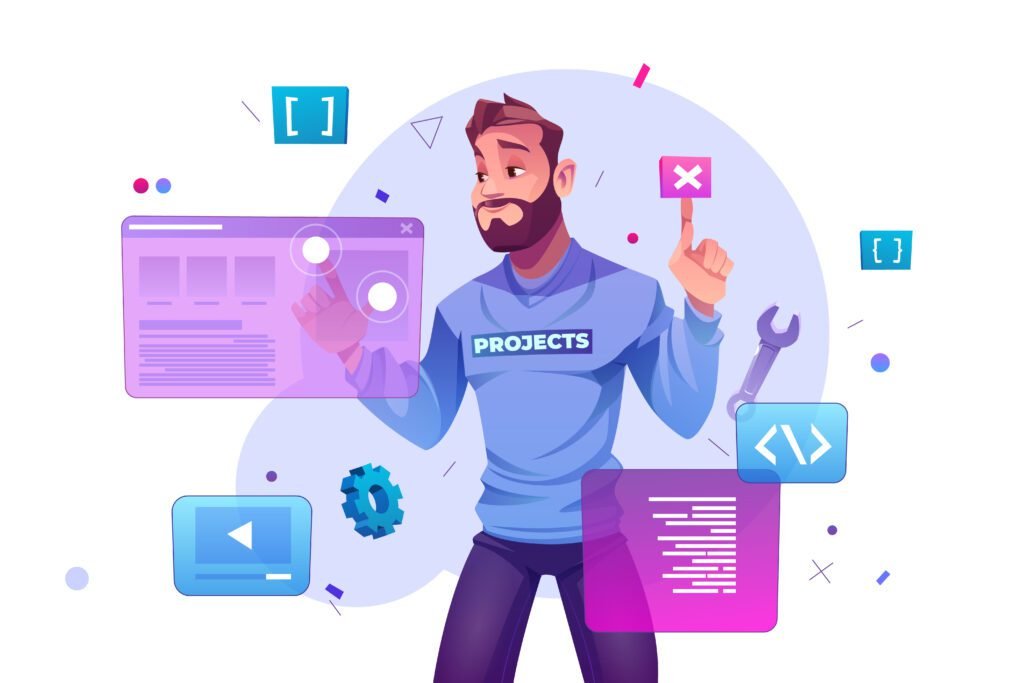 Python web application development services are typically intended to build the website's back end. Python frameworks effectively manage the tasks associated with the website's back-end development. These tasks include authentication, authorization, access to the database, parsing HTTP requests, and response generation. The range of Python frameworks for back-end development is vast, from small, focused, and micro to extensive and batteries-included.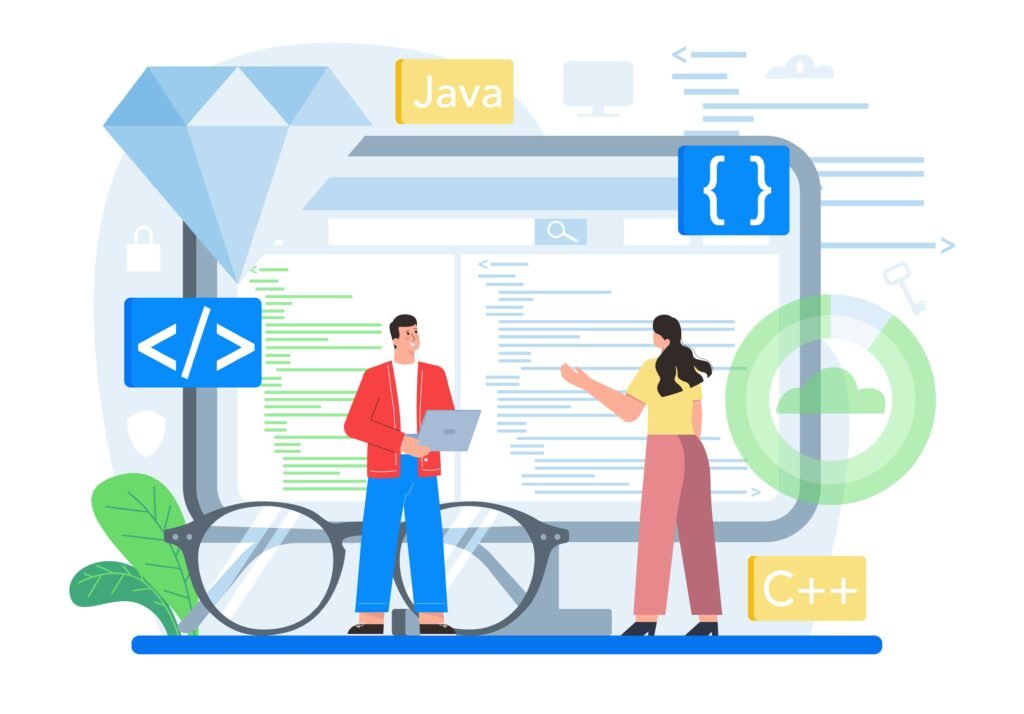 Ruby On Rails Development
These web development services include the web application framework that uses Ruby programming language to build dynamic websites, web applications, and e-commerce platforms. Apart from that, Github, Zendesk, Twitch, and Shopify are other programming languages used during Ruby On Rails Web Development. 
What kind of help do you need?
Design, development, support or even technical consulting for any web solution – we offer to you our full expertise.
We Are Your Go-to Web Development Company
Different experts in the website development industry recommend that there are other features to look into in website development besides the development capabilities. 
Before approaching us for web development services, it is crucial to determine your needs. Based on the nature of your business, we will help you choose a website, the services you need to include, and relevant details. Apart from that we-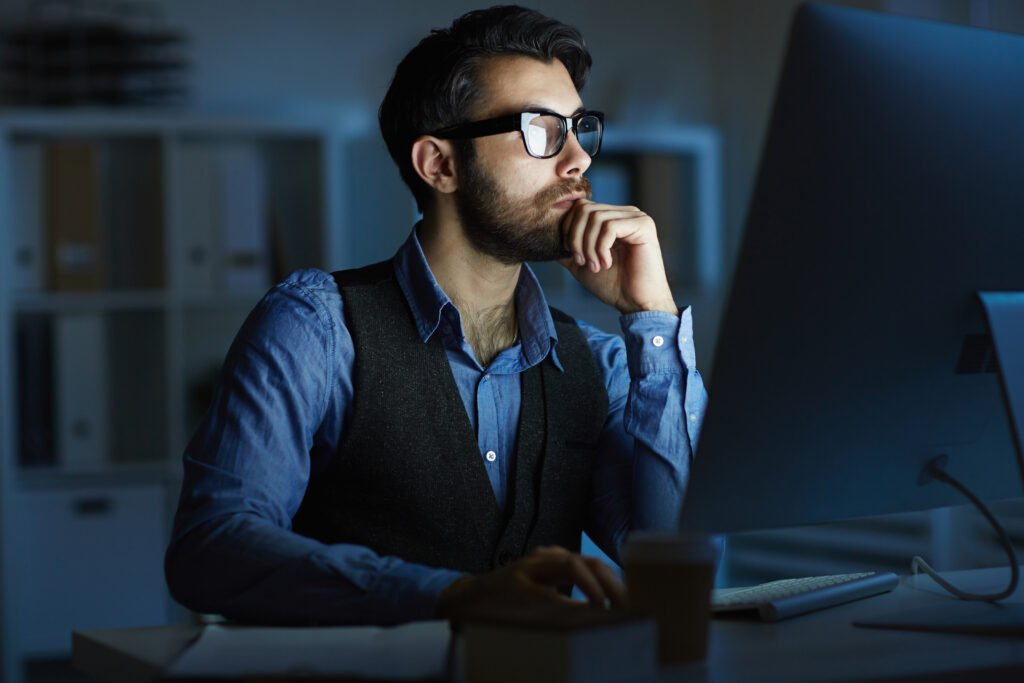 First, you need to be clear on which type of website you want and the number of pages and services you will offer. You can research on your own or start thinking from the customers' perspective to determine what they might look into your website. For instance, longer loading time often negatively impacts visitors' minds. As an experienced website development company, we will discuss these concerns and other relevant details with you before you sign up for our website development services. 
Before having a face-to-face meeting with representatives of the website development services, you can:
Check our portfolio to get an idea about the quality of work it has done previously.

Check if we have done a similar project similar to your needs.

Check our website to learn about the website development services we offer, and remember to check the website's compatibility on different screen sizes. 
Deploy A Dedicated Project Manager
You can request us to deploy a dedicated project manager to discuss your project. As a reliable and experienced website development company, we will certainly respond to your request. It will proceed further in a physical meeting to understand your project and what you need from us. At the same time, inexperienced agencies might need more time to be ready to meet up and will ask to discuss things over the phone or other communication channels. 
Count On Orion Labs For Website Development Services
At Orion Labs, we have an unmatched pool of web designers, developers, and analytics that bring the best industry knowledge to cater to your web development needs. Being a more than a decade-old web development company, our range of website development services includes portfolio website development, CMS-based web development, e-commerce website development, web portal development, CRM solutions, Point of Sale solutions, and more. Connect with our experts today to discuss your web development requirements and to get a customized quote. 
What Exactly Is Web Development Services?
Web development services helps in producing a website to function correctly across multiple devices. Web development includes web design, publishing, programming, and database management, among other things. The field of web development is separated into two parts: the front end and the back end. The front end of a website includes HTML, JavaScript, and CSS, which front-end developers use to create the user interface. The backend comprises what the users can't see and what the users can see. It includes data storage and organization. 
What Is The Distinction Between A Web Framework & A Web Template?
Given your specific circumstance, A web system is a lego set. It's a bunch of shows, plan examples, and prepared to-involve libraries for regular errands. Conversely, a web structure is an assortment of parts that make little chores more straightforward. In contrast, Website formats are pre-planned formats that permit you to organize content onto a page to create a primary yet very much planned site. Having such an establishment accessible out of the case enables clients to skirt every one of the complicated specialized stages related to web improvement 'without any preparation.' Besides, utilizing a site format limits the hour of the kickoff of an internet-based project.
How Do I Build The Website?
If you want to create a website for yourself or for your business, you can do that by using the right tools and resources.
Domain name:

A domain name is a text a user types into a browser window to reach a particular website.

Web hosting:

Web hosting makes the files that comprise a website (code, images, etc.) available for viewing online.

Build your pages:

Your business goal should be visible on the page—place strategic calls to action.

Test & publish your website:

Check each page and feature on every browser to ensure correct links and images appear. You can monitor page performance and determine success.
What Are The Different Ways Development Helps Your Business Grow?
The following are the ways web development helps to grow your business:
Online presence:

Digital technologies are dominating the world today. So, With a website, you can capitalize on your online presence and reach. Thus web development can give your business impetus.

24/7 availability:

An offline business is bound to close at specific times. But a website is always open to users. Therefore, your business is available 24/7 because it represents you.

Increase accessibility:

With a website, your business is readily accessible worldwide. Thus, accessibility is another excellent benefit of choosing a web development service. Better user engagement: You can maintain a good rapport with the end-users. Indeed, a website can help to enhance connectivity with end-users and gain their trust. 

Power of SEO: You can put effort into getting your site on a higher ranking through search engine optimization services, and the website will appear in the top position on search engine results pages. As a result, your website traffic will boost. So, you can increase the chance of conversion and sales.
What Are The Different Types Of Websites?
The different types of websites are as follows:
Portfolio websites

Portals

CMS based websites 

Ecommerce website

Directory websites

CRM software

POS solution 

Custom websites and many more.
How Would I Realize If I Am An Ideal Fit For Orion Labs' Website Development Services?
You're a perfect fit if you're seeking to create something for as long as possible. We're not keen on just selling our services. Every site is worked as per your necessities & particulars to give you the right website. We are the right fit if you're searching for a one-of-a-kind website solutions provider for your brand for improvisation.
Search Engine Optimization process of improving the quality & quantity of website traffic to a website or a web page from search engines

Ppc stands for pay-per-click, a model of internet marketing in which advertisers pay a fee each time one of their ads is clicked.

Web Design & Development involves developing a website for the Internet (World Wide Web) or an intranet (a private network)
Latest Digital Marketing Articles