Improve Your Conversion Rate With Short Explainer Video Production Company
Our explainer video production services can help you attract more visitors to your website since they can create engaging short explainer videos that are great at keeping attention. 
The ultimate goal of every business is getting more and more sales. Increasing business sales is the most common dilemma that most business owners face, regardless of size. Typically, they increase their marketing budget and spend more on AdWords and SEO to increase website traffic. Most business owners pay attention to common marketing strategies and hesitate to try innovative ways to drive website traffic. Explainer videos are marketing tools gradually gaining popularity due to their significance in business growth. 
In another study conducted by Statistic Brain Research Institute, it is shown that marketers have only 8 seconds to impress a visitor. This is where the explainer video comes in. A short explainer video made by an experienced video production company would let visitors learn about your business and help convert visitors into mature customers. As per a report by Unbounce, the explainer videos can improve the conversion rate by 20%.
How Our Short Explainer Video Production Company Can Increase Your Sale?
Being a reputed explainer video production company in Mumbai, we typically offer short explainer video services. We create short and engaging videos to explain the benefits and features of offerings to encourage your potential customers. Moreover, our video production services also include tutorial videos using a specific application or software. Besides, there are many reasons why our short explainer videos can boost your sales.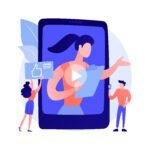 Enhance Viewers Engagement
The sales philosophy emphasizes that the audience or potential customers should be engaged during the sales process. Explainer videos are far better and more effective than texts when communicating a message. We can easily explain complex topics using animations, visuals (graphics & video), and sounds. This is why our explainer videos can engage customers immediately better than any other medium. 
When a message is conveyed through texts, it may be interpreted in multiple ways, and the audience may overlook your major selling points. On the other hand, when you tell an audio-visual story, there will be no confusion in viewers' minds. When you choose us for video production services to create promotional, explainer, or tutorial videos for your business, we ensure you leave no room for confusion in the audience's mind and rightly convey your message.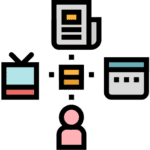 Texts can be misunderstood or misread, but our short explainer videos can effectively replace monotonous user manuals or irritating sales representatives. We appropriately visualize the idea and concept of your business to make it clear and exciting for the audience. And because of this, these are similar to face-to-face business demonstrations.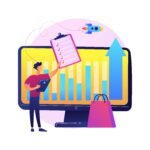 Allow To Create Memorable Sales Pitch
As a leading video production company in Mumbai, we create short explainer videos that can be utilized for different purposes like training staff, introducing new services, sales presentations, informational slideshows, and much more. Imagine you are in a sales meeting, and you played a 2-minute explainer video that engagingly communicates your message. It will increase the interest of prospects in learning more about your offering. So, our short explainer videos attract visitors online and can be utilized to make a difference in a sales meeting. 
Short explainer videos start engaging your audiences and encourage them to stay on your business website for extended periods. An explainer video reduces visitor misunderstandings and effectively answers their queries about your business. Also, explainer videos can drive web traffic toward your website for extended periods and minimize bounce rates. Viewers are more inclined to proceed further after watching the video. This is why we ensure that our short explainer videos suggest the next step, such as purchasing from you, signing up for your e-newsletter, or dialing your phone number.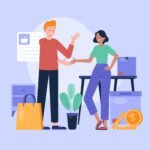 Increase Interest In Your Offerings
When you choose Orion Labs for corporate video production services to create short explainer videos, you can explain to your audience why you enjoy selling the product or service and your motivation or passion for making money from it. Explainer videos also clarify why individuals want or need your product or service to stir up their interest. Otherwise, explainer videos are ideal for building an audience base and being shared. They are evergreen, continuously viewed, and convert leads into purchases regularly.
The remarkable feature of explainer videos is that people share them frequently because they are often mildly amusing and engaging. This implies that individuals will begin to post videos on social media sites like Facebook, Twitter, and Instagram. When an individual shares your explainer video, you have a greater chance of generating more sales.
Explainer Videos Perform Better On Social Media
As per studies, corporate video production services can help you improve your social media presence with explainer videos because short videos are shared 1200% more than images and text combined when shared on social media. You can publish and share them on the company's social media sites like Facebook and Instagram, using proper keywords to entice social media users. Explainer videos can also be published on video-sharing platforms like YouTube and Instagram. The best thing about social media platforms and video-sharing sites is that you can instantly print the same video from one platform while posting its link to other digital platforms.
They Improve Your Mobile Marketing
Explainer videos are also a successful mobile marketing tool. With more people using the web via mobile devices, promotional videos can help approach these prospective consumers with a detailed and engaging message that is readily accessible anytime. This makes them ideal for companies interested in establishing themselves in the ever-changing mobile marketing world. You can ensure your message gets to the correct people quickly and effectively by creating an explainer video optimized for mobile devices. In this way, video ads can assist you in reaching prospects and growing your business.
Personalise Your Business
Explainer videos, with their interactive graphics and entertaining stories, demonstrate who you are as a company to prospective customers. Explainer videos can also highlight your brand's culture and personality. You can develop a personal connection with audiences by creating a video representing your business's values and vision. This will assist them in understanding what your company stands for. Customers will become more attached to your brand and develop credibility, making buying decisions easier.
Our corporate video production services effectively improve your online presence and connect prospective consumers by utilizing their compelling visuals, convenience, ease of access, and capabilities to highlight brand culture. You can also establish a psychological connection with your audience, which will assist them in making an informed decision as to if they should buy from you. You can take your company to the next level with the correct explainer video strategy.
If you want explainer videos to differentiate your business from your rivals, connect with experts at Orion Labs! We are a leading explainer video production company in Mumbai, with a dedicated crew of video creators, editors, and screenwriters who can produce excellent explainer videos that fascinate audiences.
Latest Digital Marketing Articles