Premium Web Design Services Tuned For Growing Businesses
Since you are operating a startup, a good web design matters a lot to you. After establishing a startup, business owners must ensure its visibility and online presence to thrive in the market. As a professional web design company, Orion Labs assists businesses in turning the idea and vision of the company into a decent website with its customized web design services. Choosing the wrong web design company or irresponsible freelancer could waste your money, time, and effort. There are many incidents in which website design projects need to be corrected, leading to the complete failure of the project. 
Our website design services make things easier if you thoughtfully know what you are paying for since we have all the skills and experience required to do the job efficiently. When you show interest in our website design services, you will get a proposal from us. You can read the bid to ensure you get all the features and functionalities you need for your website. After discussing what you require, you will get more clarity about your requirements and pick the more suitable one from our range of website designing services. 
This guide is composed to familiarise you with our process as a web design company so you can know how your business website will get designed.
Why Choose Us As Your Professional Web Design Company
Determining a website's cost is not one of the most crucial aspects, but often, it plays a vital role in deal-breaking. Websites are not one-size-fit-to-all products, so asking "how much does a website cost" would be the wrong question; instead, you should determine how much you can spend on your website design or how much percentage it will share with your total marketing expenditure. Many clients refuse to tell us their budget, which is quite understandable since we want to know the price before revealing how much you can spend. You can check the starting price or request a customized quote if you keep your budget private.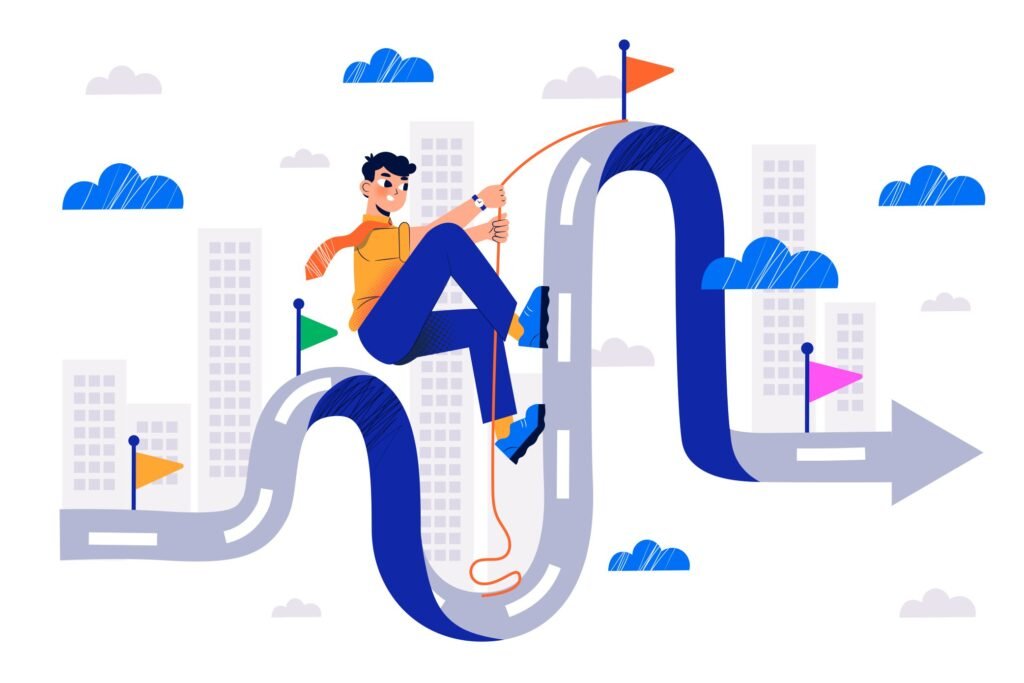 We Set An Evaluated Timeline For The Project
Compared to most website design companies, we only promise the completion of the entire process within six to eight weeks; since, the fact is, there is no specific timeline. Usually, e-commerce website design projects take up to six months to one year. Particular aspects of web designing are still being determined, and you might be busy controlling them. The ideal way to get an estimate is to give detailed information about what you must include in your business website, like the number of service pages, social media extensions, forms, call-to-action buttons, integrations, and more.
We Make Sure You Get The Quality Web Design Services
Check our portfolio section containing our completed projects for previous clients. Examine the portfolio to determine if you like our work. As a leading provider of web design services, we have distinct styles, and most of the sites we design have different appearances. Check if you see some designs you like or match your needs. Go through our previous work for something relevant to your needs to find out if we have already done projects similar to the site you expect. As a professional web design company, we have appropriate experience and specialty that matches your web design project. Additionally, remember to check the reviews and testimonials of our previous clients.  
Features And Functionalities Your Website Should Include
When you choose us as your web design company, we need to understand the scope and deliverables. So you need to determine a few things, such as: 
How many and what pages do you want on your website? 

Do you need an e-commerce website design to sell your products online?

Do you need copywriting, or will you provide the content?

Do you need a search engine-friendly website?

What plug-ins do you want to include in your website, like sign up, book an appointment, shopping cart, membership forms, etc.?
We Will List All The Deliverables
Typically, a website design company like Orion Labs will cost more than a freelance website designer since more resources are involved in your project. When you choose an established agency like ours, the project will get more input from experts like creative directors, project managers, developers, designers, and copywriters. Make sure you are well aware of who will be involved in your project and what deliverables you will get including: 
Ensure The Full Access and Control On Your Website
Website launching is not the end of website design services; it is the birth of service. Once a website is live, you must maintain and continuously improve it. Typically, we include maintenance and support costs in our website design services quotations. With your consent, we can sign up for all accounts, including domain, hosting, Google Analytics, and social media extensions, and send you monthly bills. Thus, you don't have to keep track of each account. If your business is just a startup, you should have complete control over the admin account, analytics, domain, and hosting. Whether the web designer can access these accounts doesn't matter if you keep the right to change or reset the password. 
Orion Labs - Transforming Brands With Iconic Websites
If you came along with us this much in this write-up, congratulations; you have made the right decision about your website design project. You can now avoid the standard hitches of website designing, save time and money, and choose the right website design services for your projects. At Orion Labs, we have expertise in designing mobile and user-friendly websites. We have worked on various technologies, and our diverse portfolio ensures it is perfect. Check out our website design portfolio, or contact us for a customized quote.
What Exactly Is Web Design Services?
Web design services helps in designing website to function correctly across multiple devices. Web design includes graphic design, interface design, user experience design, content creation, and other components.  
What Is The Distinction Between A Web Framework & A Web Template?
Given your specific circumstance, A web system is a lego set. It's a bunch of shows, plan examples, and prepared to-involve libraries for regular errands. Conversely, a web structure is an assortment of parts that make little chores more straightforward. In contrast, Website formats are pre-planned formats that permit you to organize content onto a page to create a primary yet very much planned site. Having such an establishment accessible out of the case enables clients to skirt every one of the complicated specialized stages related to web improvement 'without any preparation.' Besides, utilizing a site format limits the hour of the kickoff of an internet-based project.
How Do I Build The Website?
If you want to create a website for yourself or for your business, you can do that by using the right tools and resources.
Domain name:

A domain name is a text a user types into a browser window to reach a particular website.

Web hosting:

Web hosting makes the files that comprise a website (code, images, etc.) available for viewing online.

Build your pages:

Your business goal should be visible on the page—place strategic calls to action.

Test & publish your website:

Check each page and feature on every browser to ensure correct links and images appear. You can monitor page performance and determine success.
What Are The Different Ways Development Helps Your Business Grow?
The following are the ways web design helps to grow your business:
Online presence:

Digital technologies are dominating the world today. So, With a website, you can capitalize on your online presence and reach. Thus web development can give your business impetus.

24/7 availability:

An offline business is bound to close at specific times. But a website is always open to users. Therefore, your business is available 24/7 because it represents you.

Increase accessibility:

With a website, your business is readily accessible worldwide. Thus, accessibility is another excellent benefit of choosing a web development service. Better user engagement: You can maintain a good rapport with the end-users. Indeed, a website can help to enhance connectivity with end-users and gain their trust. 

Power of SEO: You can put effort into getting your site on a higher ranking through search engine optimization services, and the website will appear in the top position on search engine results pages. As a result, your website traffic will boost. So, you can increase the chance of conversion and sales.
What Happens In The Process Of Website Design?
 It depends on what you expect your website to do and your plan. You can get a custom website if scaling is part of your business plan. Suppose you require it to be search engine friendly or adapt it to various business needs. You need a custom website if you have specific ideas about the website in demand. If these are not your priorities and you don't have a large budget, a customized template is a way to go.
What Are The Main Elements Of Good Website Design?
The main elements of a good website are as follows: 
Get the homepage correct:

Your website homepage gives your visitors or readers a first look. If it's getting wrong here, then you've lost them. 

Space:

Your business website should look neat and uncluttered, making it easier for readers or visitors to focus on your message and navigate your website. Space should not necessarily be white; it can be any color or texture you like. 

It makes it more straightforward to navigate:

A website that's easier to find and navigate will mean that users stay longer on your website.

About you and the company:

Include all this information on an About Us page. Keep it straightforward and have photos.

Looks good:

If your branding is looking a bit dull, it might be an excellent opportunity to have a total revamp of your business' image.
What Are The Different Types Of Websites?
The different types of websites are as follows:
Portfolio websites

Portals

CMS based websites 

Ecommerce website

Directory websites

CRM software

POS solution 

Custom websites and many more.
How Would I Realize If I Am An Ideal Fit For Orion Labs' Website Design Services?
You're a perfect fit if you're seeking to create something for as long as possible. We're not keen on just selling our services. Every site is worked as per your necessities & particulars to give you the right website. We are the right fit if you're searching for a one-of-a-kind website solutions provider for your brand for improvisation.
Search Engine Optimization process of improving the quality & quantity of website traffic to a website or a web page from search engines

Ppc stands for pay-per-click, a model of internet marketing in which advertisers pay a fee each time one of their ads is clicked.

Web Design & Development involves developing a website for the Internet (World Wide Web) or an intranet (a private network)
Latest Digital Marketing Articles