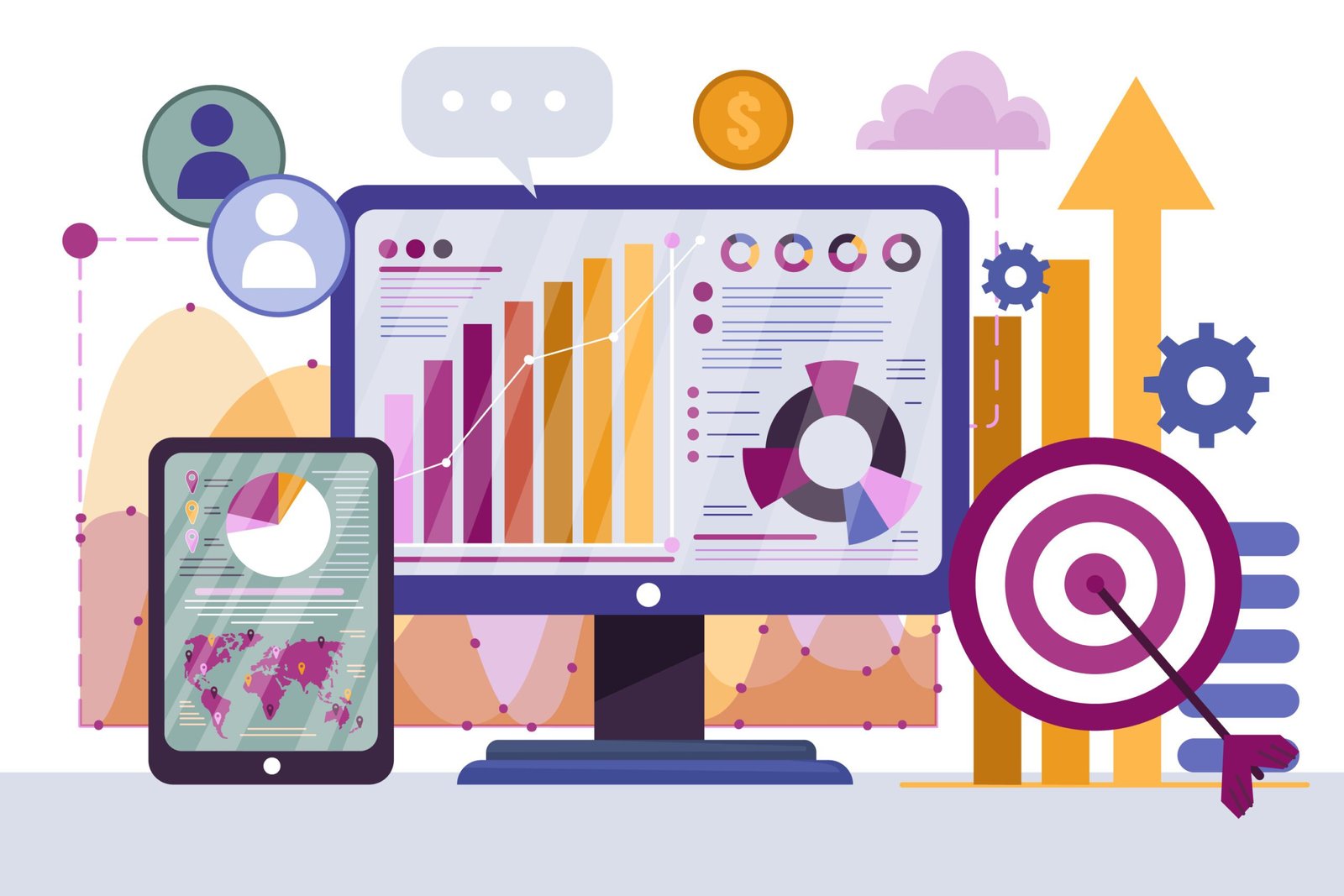 Important Digital Marketing Metrics For Your Business
Data and insight platform CXL claims that the average click through rate in digital marketing for search is 6.64%, while 0.57% for display. This data reveals the significance of click through rate in digital marketing, which defines how good a digital marketing campaign is. Similar to CTR in digital marketing, many more metrics and KPIs help marketers make their marketing campaigns effective. Marketers who don't effectively assess the key metrics for their digital marketing campaign may lose track of their campaign.
What Are Digital Marketing Metrics?
To leverage the power of digital marketing KPIs, marketers need to understand what digital marketing metrics are and how they are used effectively. Digital marketing metrics and KPIs are measures that marketers utilise to track and assess the performance of digital marketing strategy. A digital marketing team needs to identify crucial metrics that directly correlate to increased sales and improved ROI. These digital marketing metrics assist marketers in informed decision-making. Metrics that evaluate traffic, leads and sales have the most value that comes from websites, social media and email. 
Top 11 Crucial Digital Marketing Metrics
It's vital to know which digital marketing metrics and KPIs are crucial for you as per the nature of your business. For instance, B2B businesses need to focus on lead generation; on the other hand, e-commerce businesses pay attention to transactions. Consequently, you must recognize the crucial digital marketing metrics for your business. Unfortunately, no set standard suits every type of business and condition, so we have filtered 11 crucial digital marketing metrics that you may consider to assess your marketing campaign. 
1 Total Website Traffic
Overall website traffic shows the total number of visitors to your website. Website traffic is often measured through sessions (the time a visitor spends on the website). It is the widely accepted way to measure how effectively an online business is attracting potential customers. The traffic amount significantly impacts your business since you ultimately get sales through this traffic.
2 Conversions
Typically, a conversion is when a website visitor turns into a paying customer. At the same time, the conversation rate is the percentage of the website or social media users who complete an action (form filling, signing up, downloading the app or making a purchase). As a marketer, you can check the number of conversions and conversion rates on Google Analytics.
3 Bounce Rate
Bounce rate is the average of visitors who leave a website or social media page without opting for any action, including form filling, tapping the sign-up button, clicking the link or downloading the app. This metric is crucial since it allows you to analyze why visitors leave your website without taking any action. Bounce rate somehow affects the ranking of a website on search engine results.
4 Return On Marketing Investment
ROMI (Return on Marketing Investment), formally known as ROI (Return On Investment) is one of the most effective digital marketing KPIs. Those who have never heard about Google analytics also understand its worth since it represents the profit in business. This performance metric evaluates the efficiency of expenditure on a digital marketing campaign, and marketers can calculate the ROI for nearly all processes.
5 Most Visited Pages
This metric is the best way to recognise the frequently visited pages of the website by visitors and sections where users spend most of their time. When you find users to engage on a particular page or blog, you can use that information to improve other pages and to recognize what users find more engaging. The metric helps you understand the expectation of your potential customers and make amendments accordingly.
6 Sessions/Average Session Duration
Average session duration is an excellent measure of user engagement, and it displays the average length of each session. Obviously, the more time visitors spend on the website, the more likely they will convert into buyers or customers. This metric helps marketers recognize what they are looking for as per the duration they spend on a particular service or product page.
7 Cost Per Click
Cost per click shows the amount you pay each time a visitor clicks on your online ads. Since it impacts the cost per lead, therefore you must track CPC. Remember that if you are running ads per permission, you can keep an account of the cost per click.
8 New Vs Returning Visitors
Such a metric gives you an insight into new and previous visitors. It indicates whether your website is engaging and appealing enough to drag the same user repeatedly and also gives an idea about how effective your outreach activities are. For instance, if you created a new email marketing campaign using your database and experienced an increase in previous visitors to your website, this means your email marketing campaign is working effectively.
9 Traffic Source
Traffic source reveals the source from where the visitors are coming, and it lets you know the source, whether it is social media, paid campaigns, organic search results or email marketing. This metric allows marketers to compare each source and change their digital marketing campaign.
10 Trend Analysis
Trend analysis helps marketers study and analyse current and past market behaviour. One can use this metric to recognize the customer behaviour pattern and predict the future market trend. The strategic use of this digital marketing metric allows businesses to place their product in customers' minds effectively.
11 SEO Keywords
Analysing the SEO keyword performance helps measure the keyword ranking and evaluate how effective your search engine optimization activities are. SEO keyword ranking gives you crucial insight into whether you should improve the current ranking of your website or should work on new keywords.
These vital digital marketing metrics give marketers a more comprehensive picture of their marketing campaign. Using these metrics, one can be more analytical with their digital marketing activities, can assess them and make crucial changes. Improving CTR in digital marketing or improving ROI needs expert assistance to scale in business. Orion Labs is one such company that offers expert digital marketing services including SEO services, Social Media Marketing services and Web Design & Development services that effectively improves the website traffic and CTR in digital marketing.
---
Get In Touch